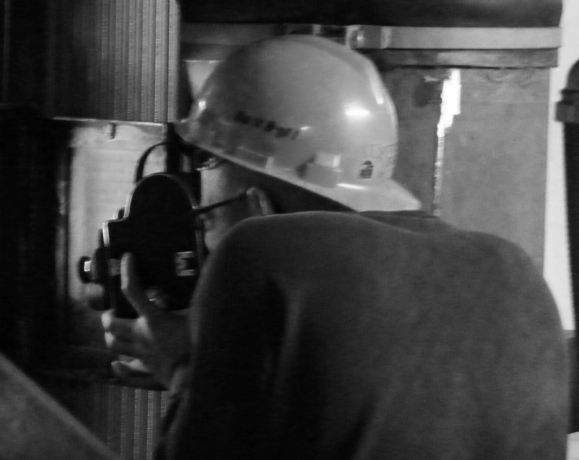 Insight Speakers
KEVIN JEROME EVERSON​
Insight Series Q&A Forum Speaker:
Kevin Jerome Everson (b.1965) was born and raised in Mansfield, Ohio. He has a MFA from Ohio University and a BFA from the University of Akron. He is Professor of Art at the University of Virginia, Charlottesville. Everson was awarded the 2012 Alpert Award for Film/Video; his films has been the subject of mid-career retrospectives at the Viennale (2014); Visions du Reel, Nyon, Switzerland (2012), The Whitney Museum of American Art, NY (2011) and Centre Pompidou, Paris in 2009. His work has been featured at the 2008 and 2012 Whitney Biennials and the 2013 Sharjah Biennial and will be included in the 2017 Whitney Biennial. 2017 museum retrospectives include the Museum of Modern and Contemporary Art, Seoul, Korea (Feb. 2017) and Tate Modern, London, UK (Fall 2017). Recent solo museum exhibitions include SECCA (Southeastern Center for the Arts) Winston-Salem, NC and the Taubman Museum of Art, Roanoke, VA and inclusion in the "How to Be Human" exhibition at the Museum of Contemporary Art, Cleveland, Ohio.

Everson's paintings, sculptures, and photographs--and films, including nine features (Spicebush, 2005; Cinnamon, 2006; The Golden Age of Fish, 2008; Erie, 2010; Quality Control, 2011; The Island of St. Matthews, 2013; Park Lanes, 2015; 8903 Empire, 2016 and the recently completed Tonsler Park, 2017) and over 140 short form works--have been exhibited internationally at film festivals including London, Sundance, Toronto, Venice, Rotterdam, Berlin, Ann Arbor, Oberhausen; cinemas, galleries, museums and public and private art institutions, including Whitechapel, London; Wexner Center for the Arts, Columbus, OH; Museum of Modern Art, New York; & REDCAT, Los Angeles.
From April-September 2011, a solo exhibition of 17 short form works, More Than That: Films of Kevin Jerome Everson, was featured at the Whitney Museum of American Art. A 3 DVD Boxed Set, Broad Daylight and Other Times, was released by Video Data Bank (U.S.) in 2011. The feature film Quality Control (2011) was included in the 2012 Whitney Biennial and the short Emergency Needs (2007) in the 2008 Whitney Biennial.
Everson has received fellowships from the Guggenheim, NEA, NEH, Ohio Arts Council and the Virginia Museum, an American Academy Rome Prize, grants from Creative Capital and the Mid-Atlantic, residencies at Hallwalls Contemporary Arts Center, Yaddo and MacDowell Colony, and numerous university fellowships.
Thanks to Trilobite-Arts DAC; Picture Palace Pictures.

image: Kevin Jerome Everson filming "Lead" -- photo by Jonathan Taee, 2009
Insight Series Q&A Forum Moderator: TBA